1973 Mercury Montego MX Frame-On Resto Project
Click on any of the months below to see updates
Before Pics | October 2012 | November | December | January 2013 | February
Misc Updates | Misc pics once the project was done
Parts purchased

Some of my other projects –
My 1966 GMC Suburban " Custom" Project (started January 2021)
My 1963 GMC Suburban "Custom" (FOR SALE) Fauxtina/Patina paint job FS page – Gallery – Video
My 1972 Montego GT 429 / 521
My 1973 Montego MX (see monthly updates toward the top once you get to the page)
My 1966 Chevy C-10  (see monthly updates toward the top once you get to the page)
My 1977 Trans Am Buccaneer Red
My 1963 Pro Street C10 (back halved frame off I did this back in 1992) Video
Some of my other cars and trucks
My YouTube Channel (how-tos, projects, paint jobs…)
1973 Mercury Montego MX
4 month bodywork, prep and paint project.
Lot's of new parts including NOS parts.
Painted 2012 Toyota Sunset Bronze (color is also on Lexus)
Wheels and tires were already on it when I purchased it.
To see the "monthly updates", look for the 'yellow' table above this.
Paint job features
Hood, deck, and doors were removed for paint.
NEW front windshield
All panels were stripped and bodyworked
Front and rear glass was removed (new windshield was installed once completed)
New rechromed rear bumper.
ALL glass and vinyl top mouldings were sent out to be stripped (orig clearcoat) and polished.
V-top mouldings have a black 1/4″ stripe in it. This was repainted black basecoat/clearcoat
ALL wheel opening mouldings were stripped, straightened and polished.
New vinyl top (no pad)
New door handles
All emblems were cleaned and polished. The insert on the MX emblem on the fender was repainted black.
New moulding clips installed
All light bulbs replaced on exterior
Front grills painted satin black basecoat/clearcoat
NOS rocker mouldings were installed
All new window motors were installed
Marker lights were polished
Correct mirrors were installed (had the incorrect mirrors when I purchased the car)
Car is VERY straight. Paint job is show quality!
Images below were taken 2-21-2013

Click for larger image
First trophies 3-14-2013 Quaker Steak and Lube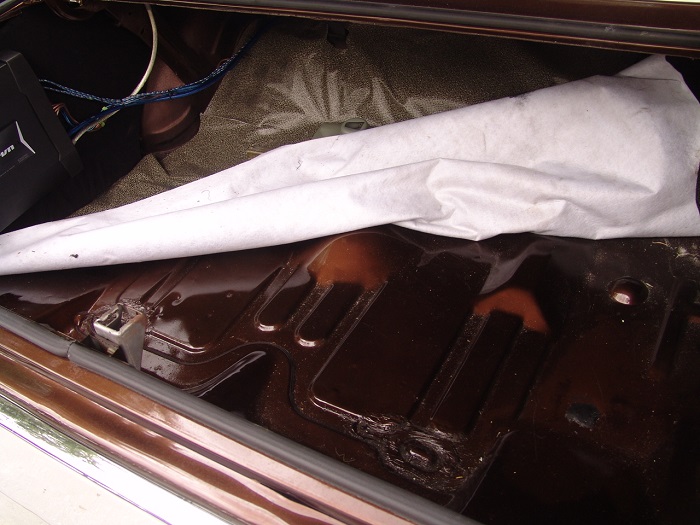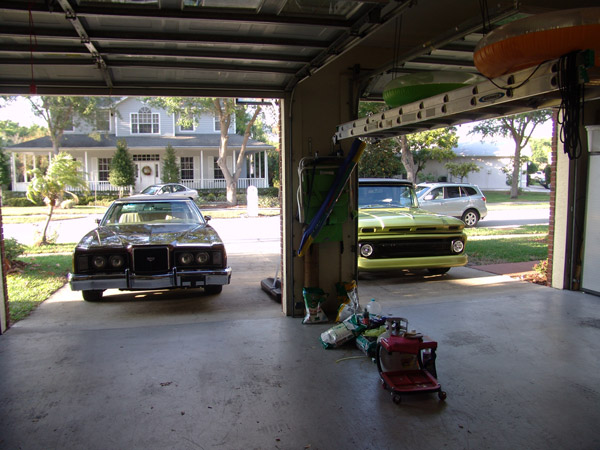 Below pics were taken June 2 – 2013

In this and the next pic, it appears that the deck is a different color than the tops of the 1/4s. It matches fine.
It's just the angle of the quarter that makes it look darker