1973 Mercury Montego MX Frame-On Resto Project
Click on any of the months below to see updates
Before Pics | October 2012 | November | December | January 2013 | February
Misc Updates | Misc pics once the project was done
Parts purchased

Some of my other projects –
My 1966 GMC Suburban " Custom" Project (started January 2021)
My 1963 GMC Suburban "Custom" (FOR SALE) Fauxtina/Patina paint job FS page – Gallery – Video
My 1972 Montego GT 429 / 521
My 1973 Montego MX (see monthly updates toward the top once you get to the page)
My 1966 Chevy C-10  (see monthly updates toward the top once you get to the page)
My 1977 Trans Am Buccaneer Red
My 1963 Pro Street C10 (back halved frame off I did this back in 1992) Video
Some of my other cars and trucks
My YouTube Channel (how-tos, projects, paint jobs…)
November Updates
Continuing to strip the car. The last two panels are in progress.
The right fender and right door. I'll have these in primer later on this week.
It's been very busy at the shop so customer jobs first.
11-3-2012

Stripped, but will need to DA the rest of the paint off. A few dings but NO rust.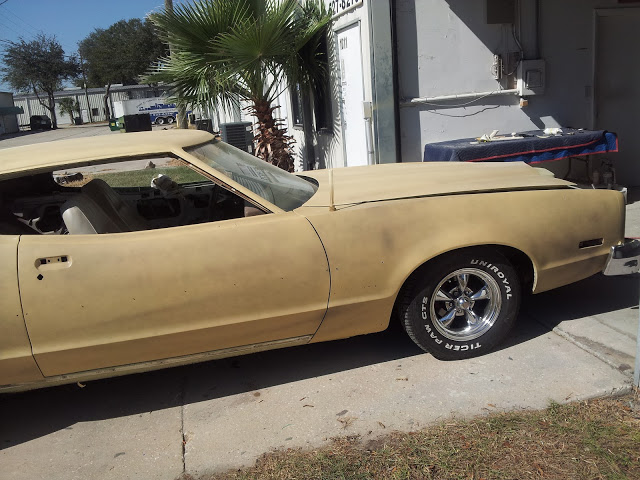 11-8-12 Bodyworked and primed NO rust on either the fender or door.

11-10-12 Block and spot prime on left side

Notice the "219" on the rear panel. Probably written as the car went through the assembly line

All new window motors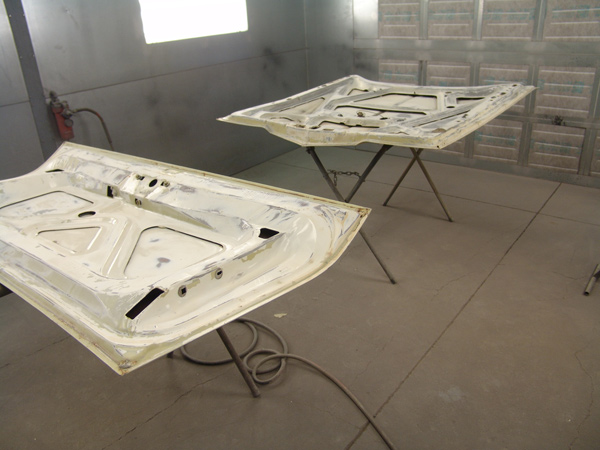 11/24/2012
Cut in on the hood and deck lid. Decided on 2012 Toyota Sunset Bronze Pearl
Sharp color in the sunlight. Lot's of crystals including the paint mix.
Cost is $800+ per gallon

Hood and deck are cut in. Have a new insulation pad and clips on the way.,

11/28.2012 Pulled the doors off to do the cut in.

[xyz-ips snippet="1973-Mercury-Montego-MX"]