June 2011
See monthly update links above.
Cab is together!
June 2011
See monthly update links above.
Cab is together!
6/9/2011
Mock up of my air intake
Pic taken 6/12/2011

Start of the bed project (a project within itself) – 6/17/11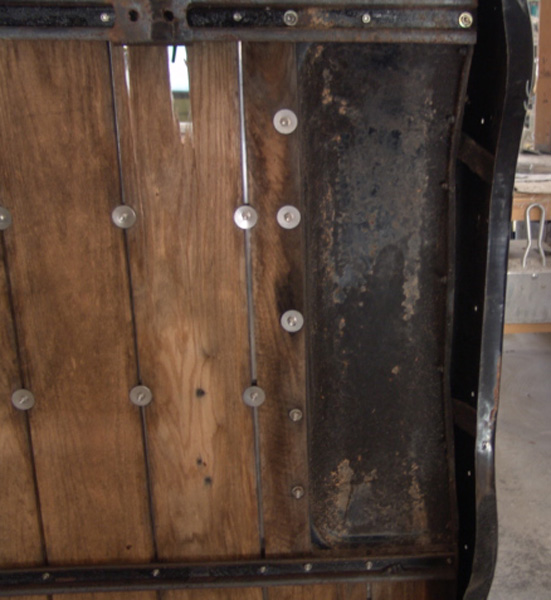 "Heerrrreeees Scotty"

Put the bed on to see how the tires fit and how much clearance I have – Looks good.
The bed should lower about another inch or so
once the wood, tailgate, and rear bumper are installed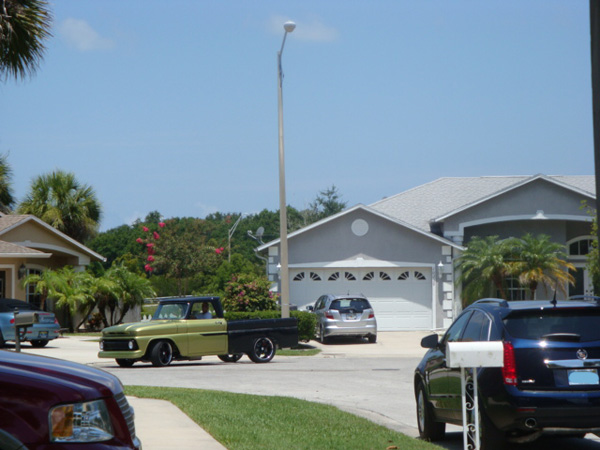 The "real" maiden voyage. From work to home. No problems. Drives straight, stops straight. Runs great!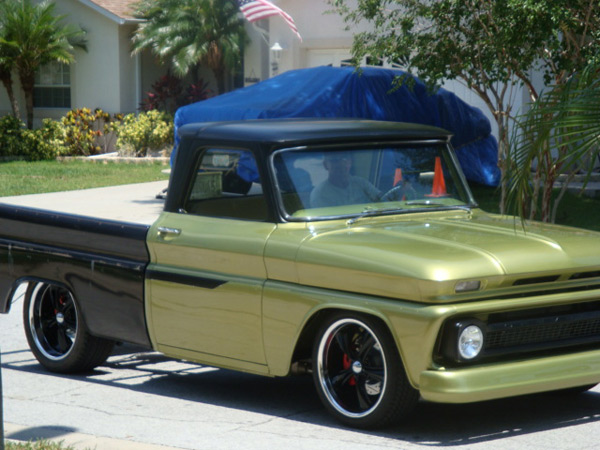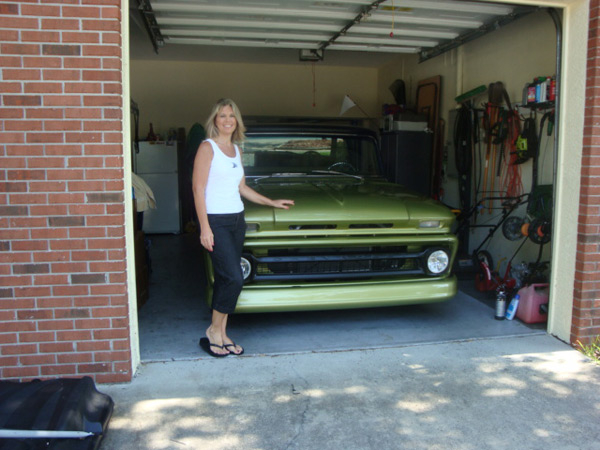 Wife Jody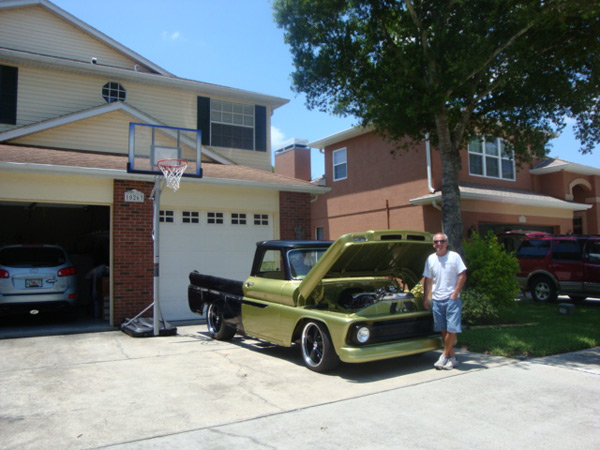 Home again, home again….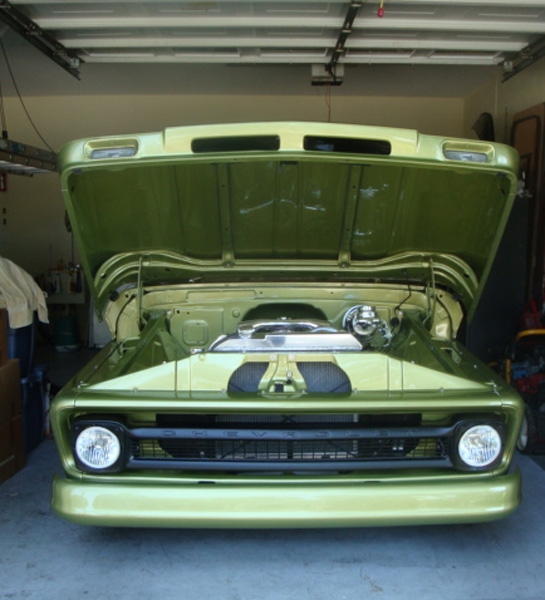 Fathers Day 2011 – My daughter Ashlee, and my G-Kids Vanessa and Sabrina

Pics of my cold air induction. Not positive if I am going to run this.
I do have the duct that would go through the rad support. We'll see about this

Another look at the cold air intake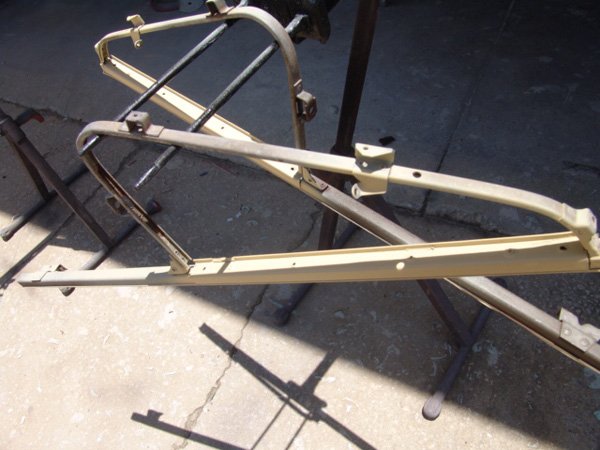 Started the vent assy. Actually got them back together except the glass
Was going to install all the glass this weekend, but once I installed the door glass, I found out that the glass was cut about
14″ too short, so the window would not roll up all the way (the channel bottomed out on the door before the window actually rolled up). I compared the original with the new glass and sure enough, too short!

6/24/11 -Got all my modings back. Been at the polisher for about 3 weeks.
Did a great job. He thought the "indent" on the front of the door molding was an actual dent, so he removed them (bummer). Probably see if he can put them back in so they are more original.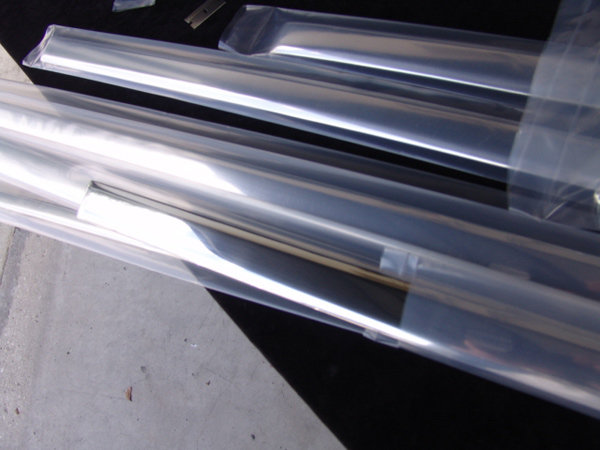 Installed the polished alum moldings.
These are the factory moldings that came on this truck!

The Custom cab trim molding. I will be painting everyother line in the satin black. Will also paint the lettering black.