Attitude Custom Painting – How-To
Spraying a paint job "backwards"
In this step-by-step, we do the pinstripes first, ending with the main color.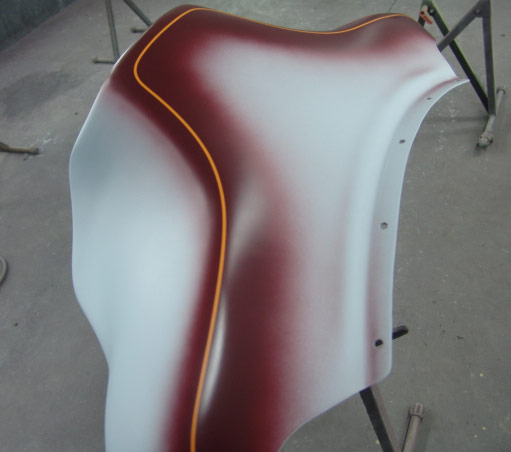 First we seal the part with a light gray sealer.
Then we spray the area that will eventually be one of the pinstripe colors.
Here you can see we used 1/8" fineline to cover the color.