1972 Montego GT 429 - January 2015 Updates
This will probably be the last update for my project, or unless something else exciting happens or I make a fairly substantial change.

Those who followed this frame-off, I hope you have enjoyed seeing this car evolve.
I figure 1500 hours and $$$$$ big bucks and a lot of details have gone into it.
Without the patience of my awesome wife of almost 30 years, this (or any of my previous projects) would have happened.

My first show was December 31st 2014 at Quarker Steak and Lube.
I took a 'top' trophy. Exciting being my first show with the Montego
If you come across this page and you would like to see ALL the 'monthly updates',
you can click on any of the links above the represent each month.
Each monthly update shows info, progress and pics of this frame-off
Have comments on this build? Be sure to register to post
First show
December 31st - Ready to head to Quaker Steak for the Montego's first show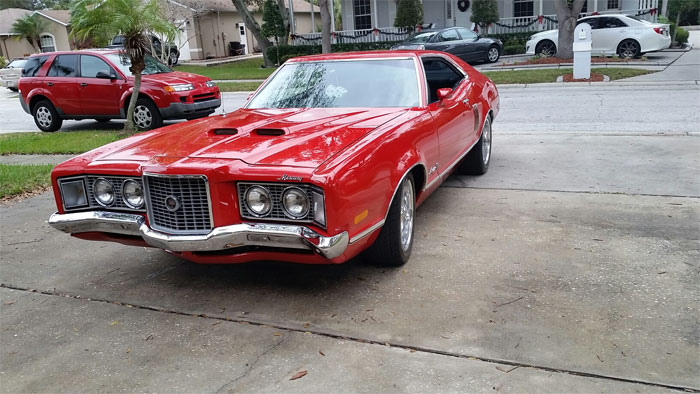 My granddaughters Sabrina and Vanessa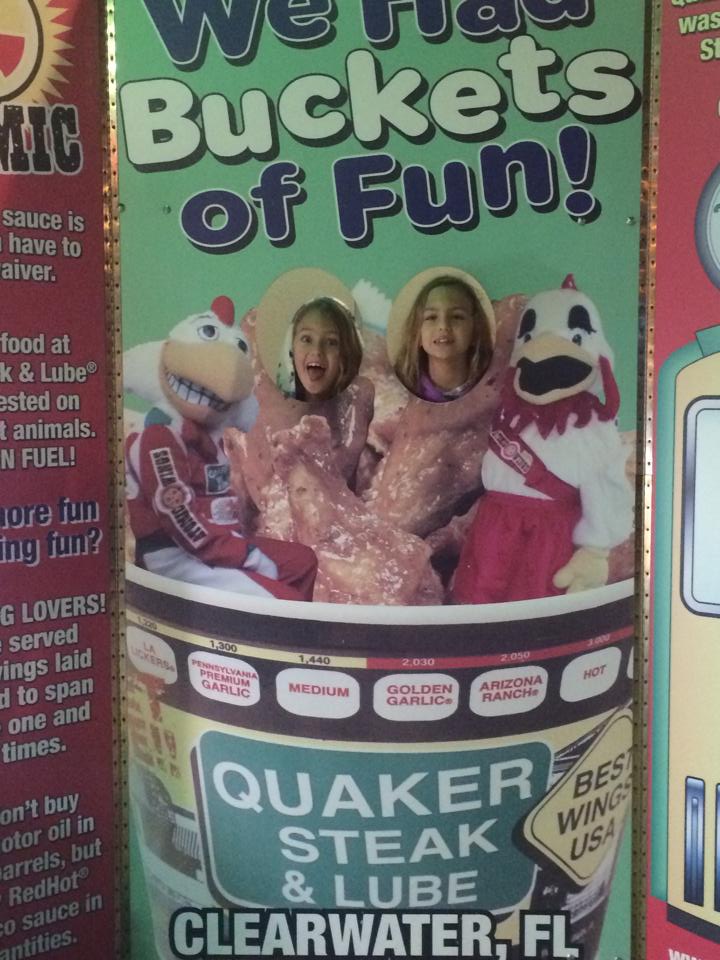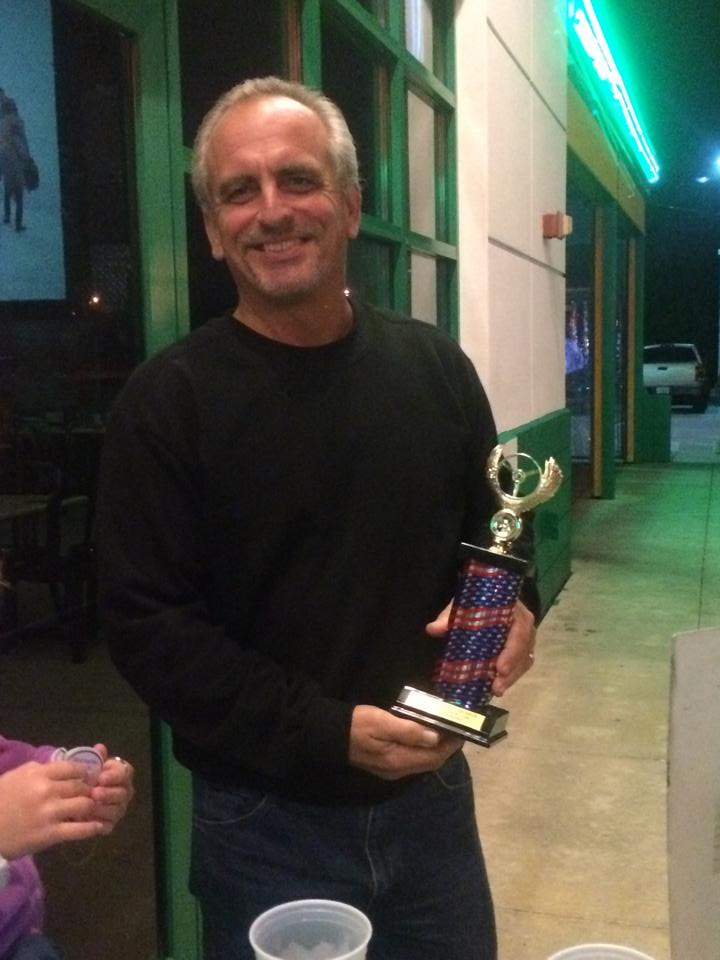 Sabrina, Vanessa, and Nate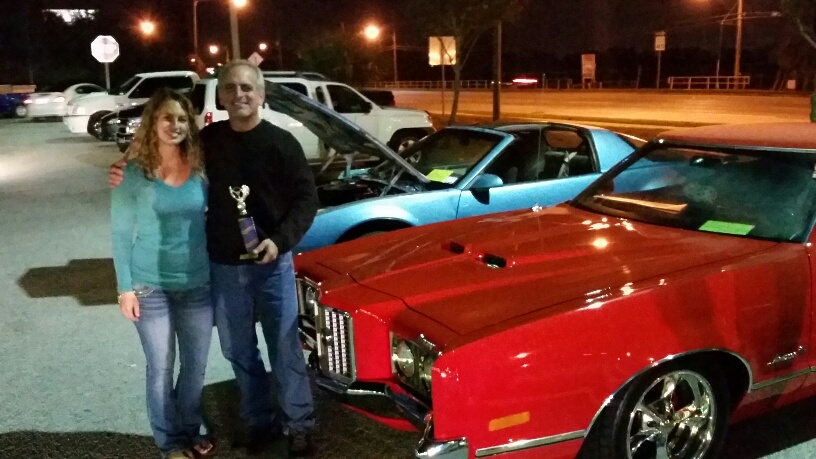 My daughter Ashlee standing with me after we took a top trophy
Second Show - Biff Burger - St Pete
January 1, 2015 - Took best of show. Approx 75 Cars and trucks were there. Quite the honor to get THE trophy.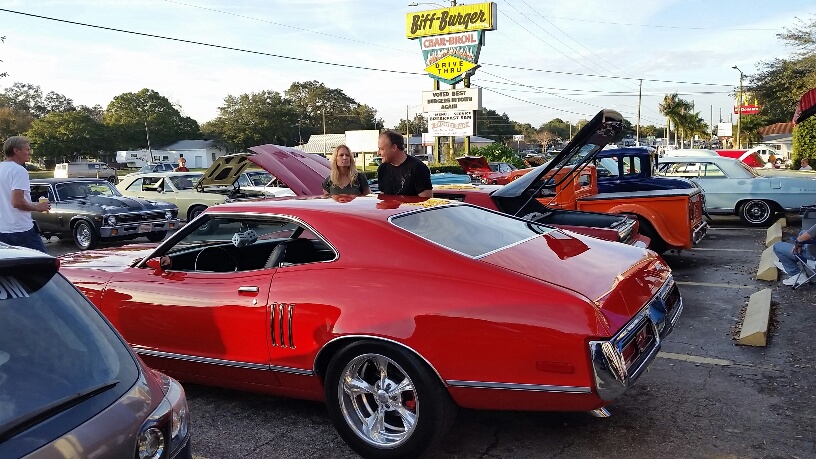 Left about 11PM. They kept us around for some pics for their website.
Winners Circle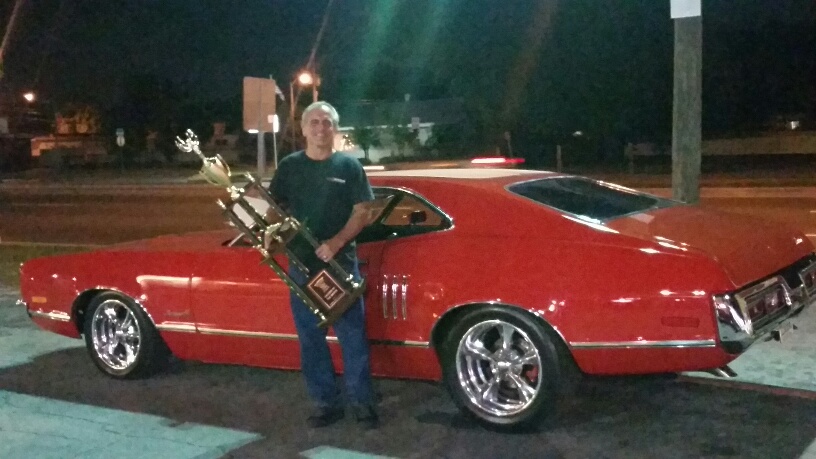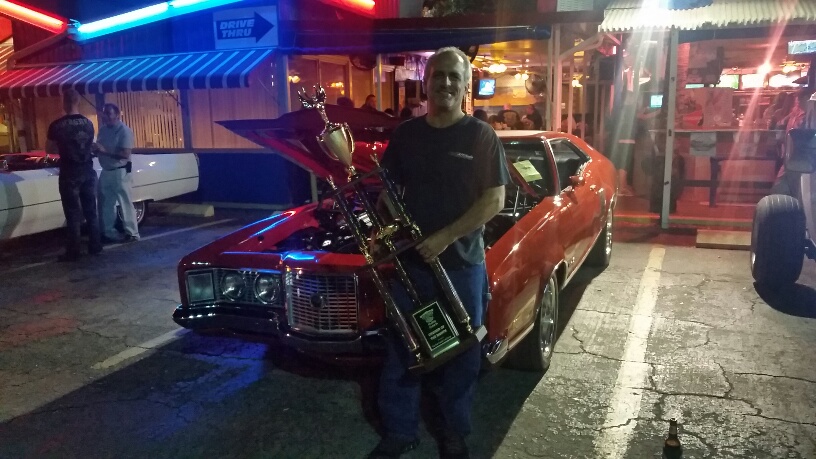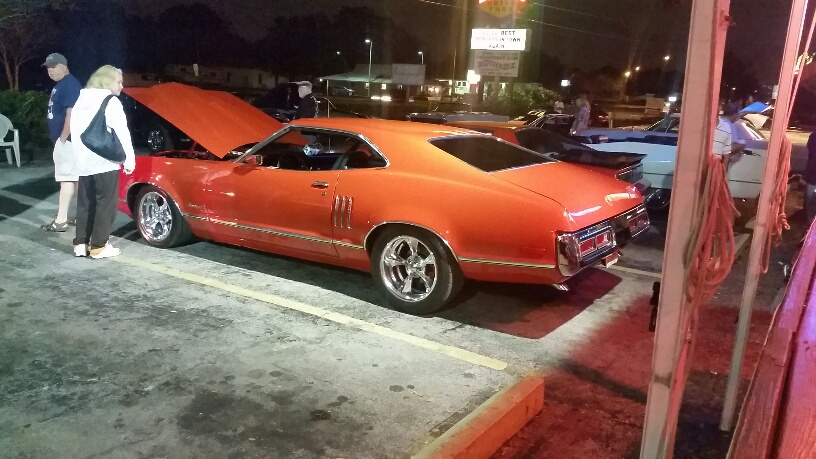 My wife Jody sitting auper nice Nomad. The guy was nice and let her sit in it.
December 4th - Just some pics I took at the shop

Some new decals I made up. I also had Ram Air 521 made up when I get my Montego Cyclone Ram Air setup 1 of 30 made ;>)

1-24-15 Pic taken at Lake Seminole Park
Click for larger pic

1-25-15 Pic taken in front of the backside of our shop
Thanks and enjoy! Scott Farrell
January 29 - Received my new Barry Grant (Holley) Mighty Demon 850 Annular booster carb
Next to it is my Holley 870 Avenger carb - vacuum secondaries.
I believe Barry used to work at a local carb shop in this area (Pinellas Park)
Chuck Gulledge Fuel Systems 110th ave.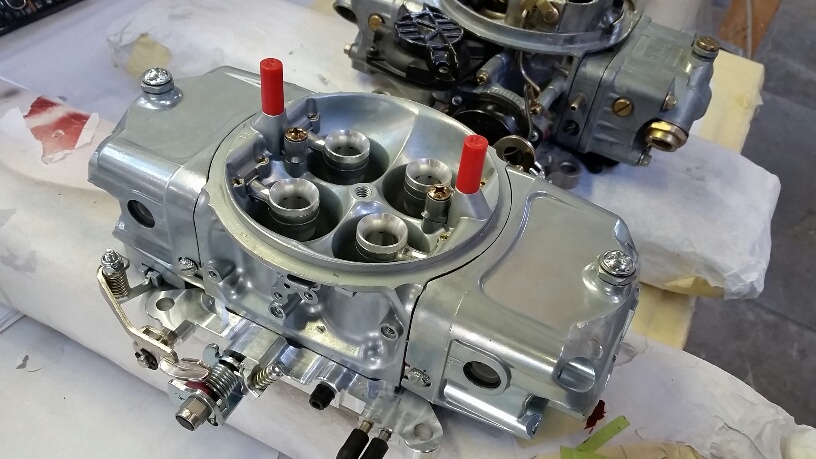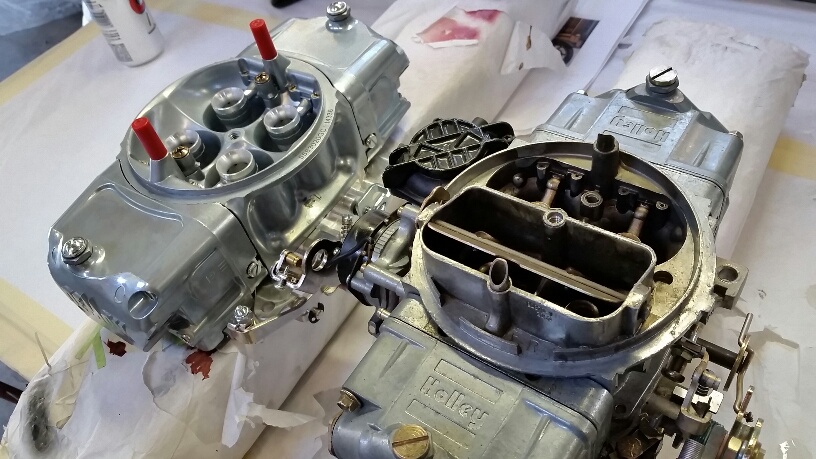 January 31-2015 Installed the Demon carb. Sure woke up the motor.
Runs great. Only one very minor adjustment.