1972 Montego GT 429 Updates - September
Went on vacation the first week of September
Came back to a lot of parts
Got the frame sandblasted
Bushings installed
frame painted 9-14
First part installed (steering box) - 9-16
installed steering linkage upper a-arms
installed brake and fuel lines

Went on a trip to Myrtle Beach and came back to quite a few new parts that were delivered when we were gone
Rotors - arm rests- calipers- poly bushing kit - brake lines - headliner - window crank handles

Susp parts are back from getting sandblasted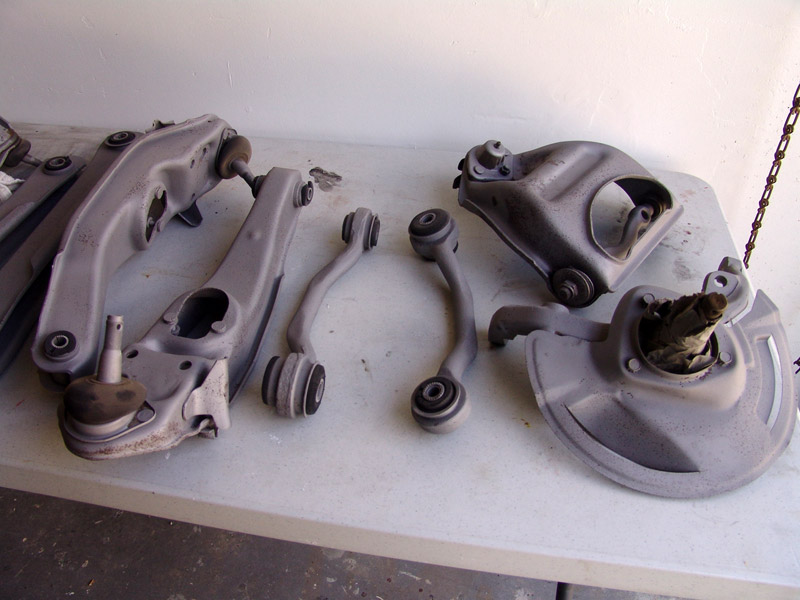 September 5 - Removal of the riveted in ball joints
Frame should be back next week.
Ordered my brake and fuel lines - stainless steel

9-5

Got some parts in primer

9-10
Suspension parts primed. These were sandblasted first. I then opted to have the energy suspension poyurethane
bushings installed first before priming and painting
9-12
Got the frame back from the sandblaster.
Came out very good!
9-14 Went in and sealed and painted the frame semi-gloss black

semi-gloss black
My first part is on! New quick ratio power steering box - 9- 16

9-28 Control arms along with other parts. All ball joints and tie rod ends are Moogs.

Installed the upper control arms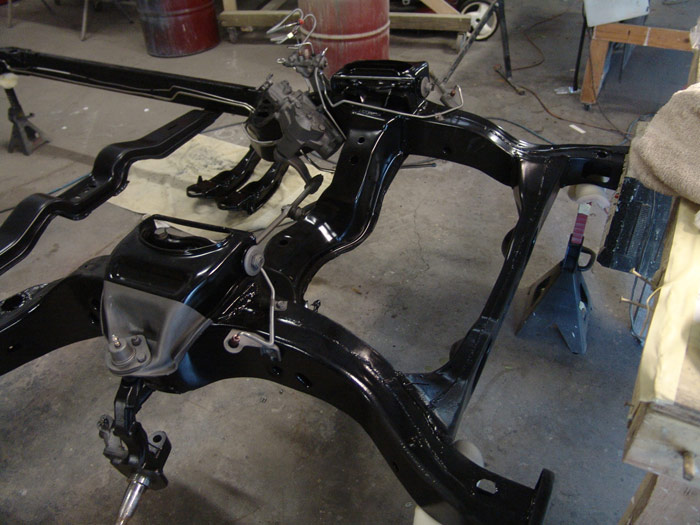 9- 29 Started putting on the control arms, the steering linkage and the brake lines

Sunday -9-29-2013 My niece wanted to help. So I had her disassemble the Ford 9"