1968 Mercury Montego MX - Wood Brothers Tribute
Repaired some dings, primed, and painted.
Trim was pulled along with the hood and deck. All jams were also painted
The customer wanted his car to resemble the Wood Brothers #21. Customer designed the layout.
Job Completed 1-28-2011 (job took 3 weeks)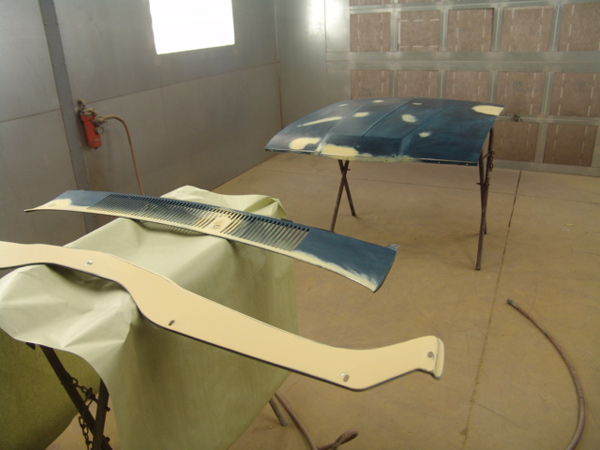 Sealer coats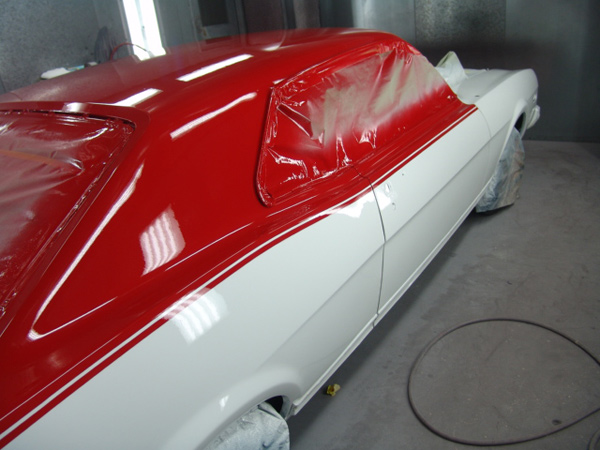 Reflection right after clearing!

Look at that reflection on the pic above and below!

All "wood grain" moldings were painted in a satin black.

Notice the airbrushed shading on the numbers