1972 Montego GT N-Code 429  – August 2013 Updates
The front comes off!
I figure about 8 months on this resto. We'll see how this one goes 🙂
Removed the front clip
All trim has been removed – 8-11
Removed the 429 and C6 trans 8-13
front glass and rear glass removed – 8-15
Lifted the body 8-15
Frame on jacks/ wheels removed – 8-16
Removed front suspension 8-17
Removed rear suspension 8-19
Sent the frame, rear end, control arms to get sandblasted – 8-23
Drivers fender and other parts in primer – approx 8-20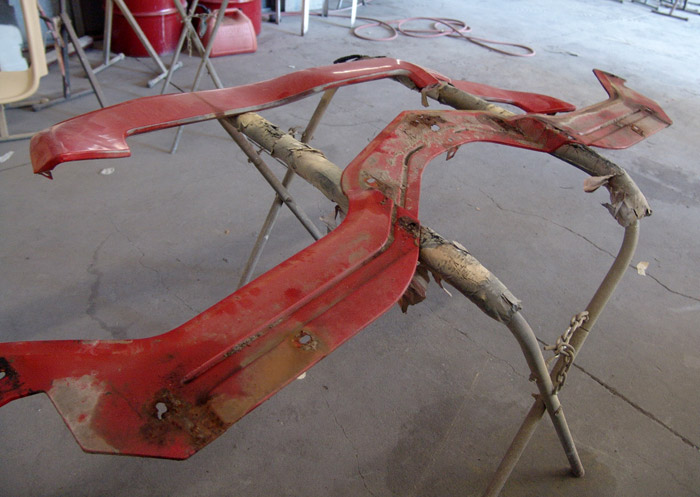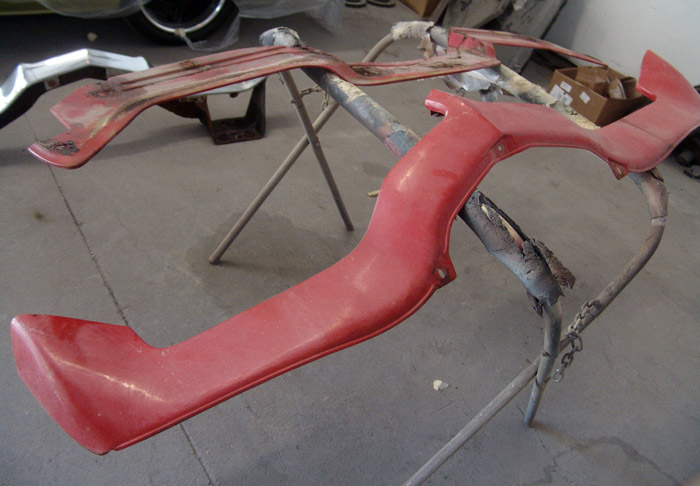 The bad looking with the good looking (66 Chevy)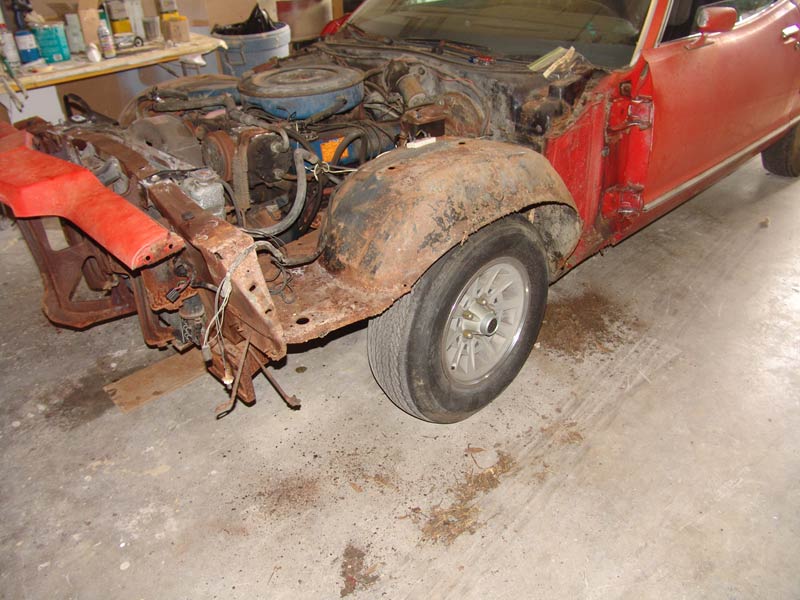 [xyz-ips snippet="1972-Mercury-Montego-GT"]
Roof stripped – August 4 – 2013

No wheel wells
Core support has been taken apart
Fenders, core support, braces and wheel wells are getting sandblasted this week
1/2 wrench, screwdriver, and a can opener. 🙂
8-14-13 – Pulled the motor and trans
8- 13-2013 Time to pull the motor and trans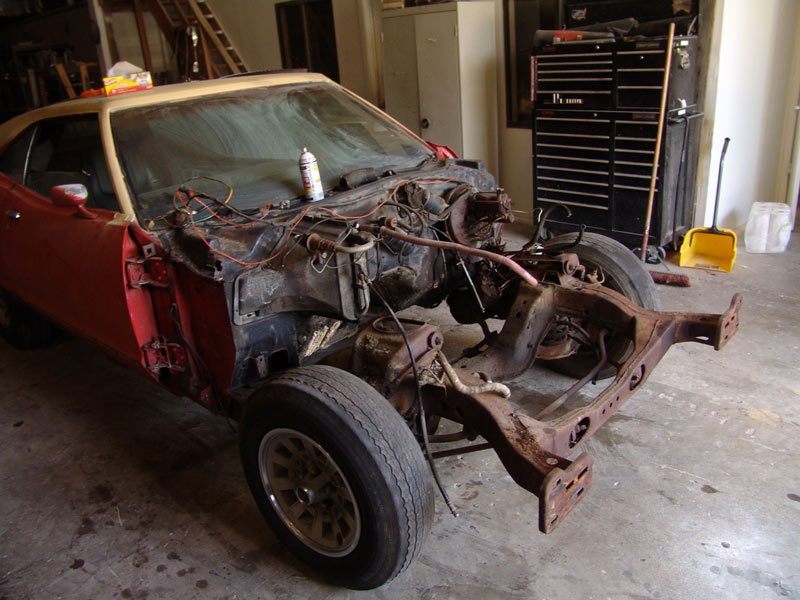 8-15 Body off – I was the only one in the shop. A little stressfull, but I did it without any misshaps.
Lot's of little by little moves. Looks like I did a great job of getting EVERYTHING unbolted and undone in order to remove the body.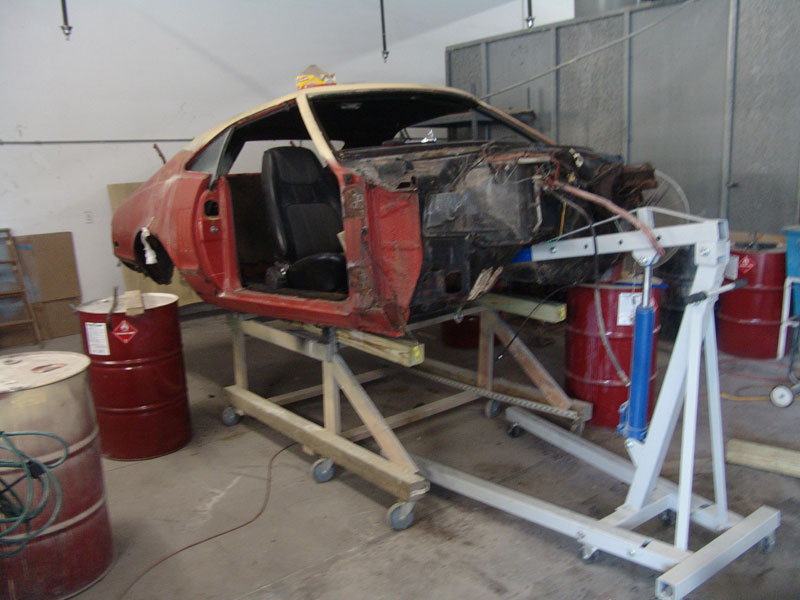 And to think I was just driving this last week
August 17 – removing the front suspension

This pic reminds me of when I was working on the suspension of the truck (below pic)

There were a ton of old wasp nest on the body and the frame
August 19 – rearend and suspension removal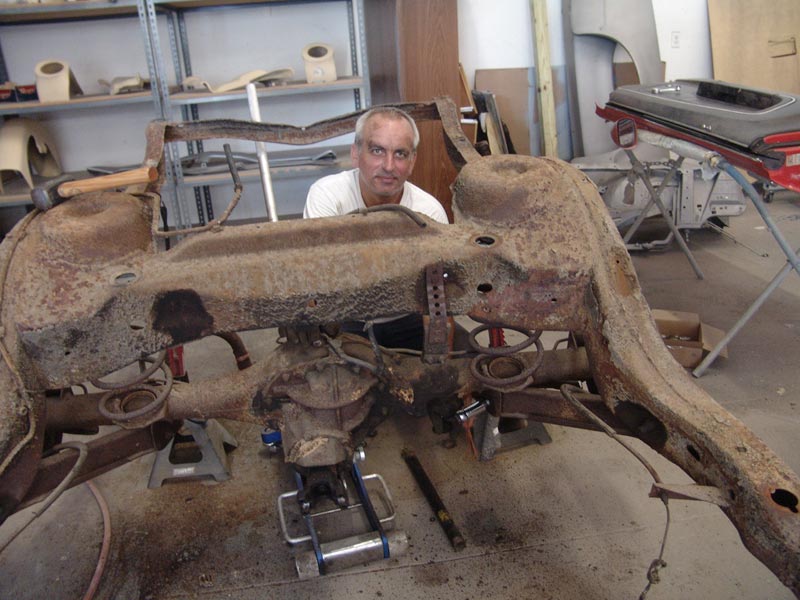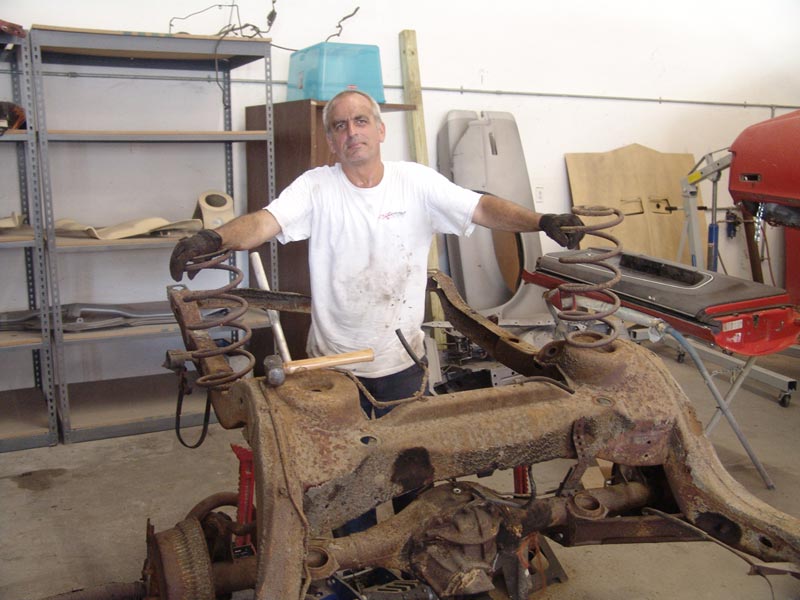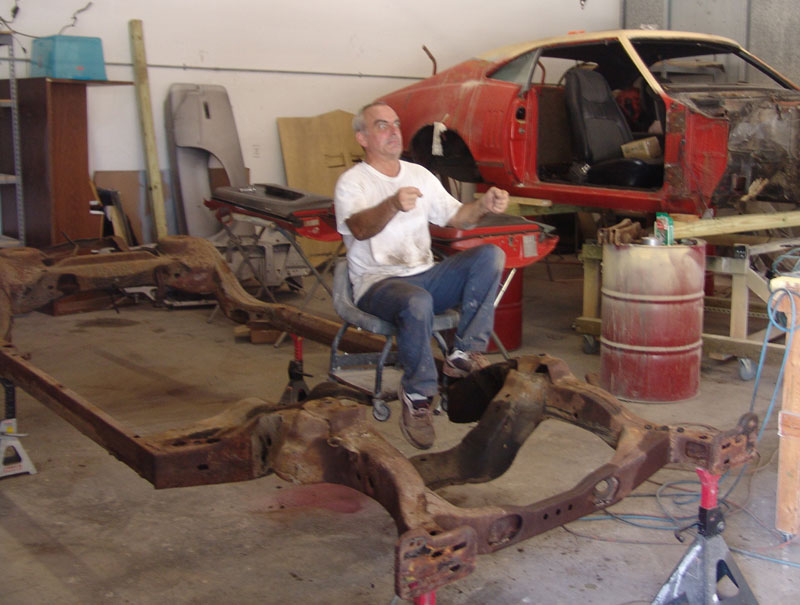 Already feels fast lol
Parts in primer
August 23 – 30 days after purchase. The frame goes to get sandblasted

My 1973 Montego GT in the background
Bought the car 7-24 and this is what it looks like on 8-23