Before Images (added 11/9/13) | July 2013 Updates | August Updates | September Updates | October Updates | November Updates December Updates |2014 Updates January | February | March  | April | May | June | July | August | September | October | November | December | January 2015 / 2015-2016
My Car/Truck Videos | New parts bought | Knitted vinyl seat material Cam specs – custom grind (spec by Randy 460 forum – grind by Lunati  272/282@.006″ – 225/233@.050″ – 136/143@.200″ – .320″/.312″ lobe lift, (.576″/.562″ with 1.8/1 ratio rocker arms), 109 separation; 107 intake centerline. 

All the links below include pics and info that shows work that was done during that particular month 9-2-2015 Article written by Chuck Green – Featured on the StreetLegalTV Online Magazine website.
Scott Farrell's 72 Mercury Montego GT "Forgotten American Muscle"
1966 GMC Suburban Frame off resto – MONTHLY UPDATES
Purchased 1-21-2021
Day I brought the Suburban home | January | February | March | April | May | June
July | August | September | October
Some of the parts bought
1972 Montego GT 429 Updates – September
Went on vacation the first week of September
Came back to a lot of parts
Got the frame sandblasted
Bushings installed
frame painted 9-14
First part installed (steering box) – 9-16
installed steering linkage upper a-arms
installed brake and fuel lines

Went on a trip to Myrtle Beach and came back to quite a few new parts that were delivered when we were gone
Rotors – arm rests- calipers- poly bushing kit – brake lines – headliner – window crank handles

Susp parts are back from getting sandblasted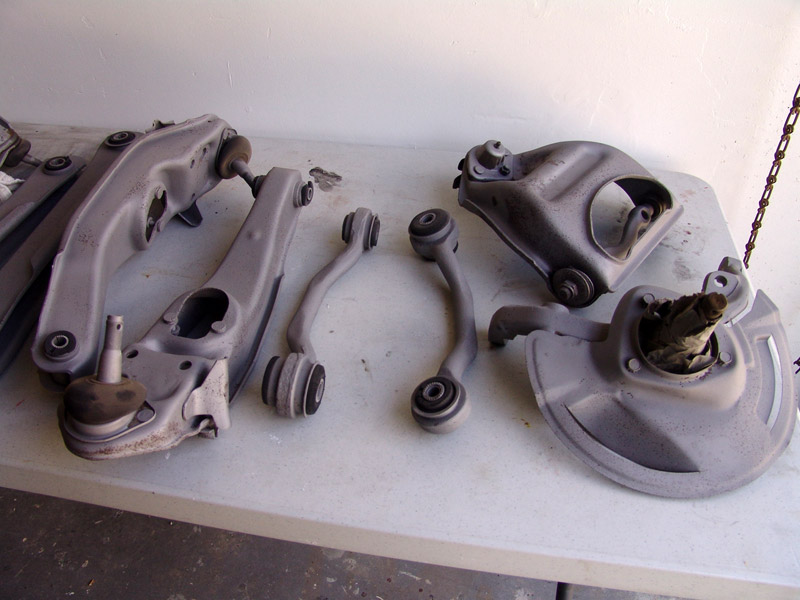 September 5 – Removal of the riveted in ball joints
Frame should be back next week.
Ordered my brake and fuel lines – stainless steel

9-5

Got some parts in primer

9-10
Suspension parts primed. These were sandblasted first. I then opted to have the energy suspension poyurethane
bushings installed first before priming and painting
9-12
Got the frame back from the sandblaster.
Came out very good!
9-14 Went in and sealed and painted the frame semi-gloss black

Frame in black sealer

semi-gloss black
My first part is on! New quick ratio power steering box – 9- 16

9-28 Control arms along with other parts. All ball joints and tie rod ends are Moogs.

Installed the upper control arms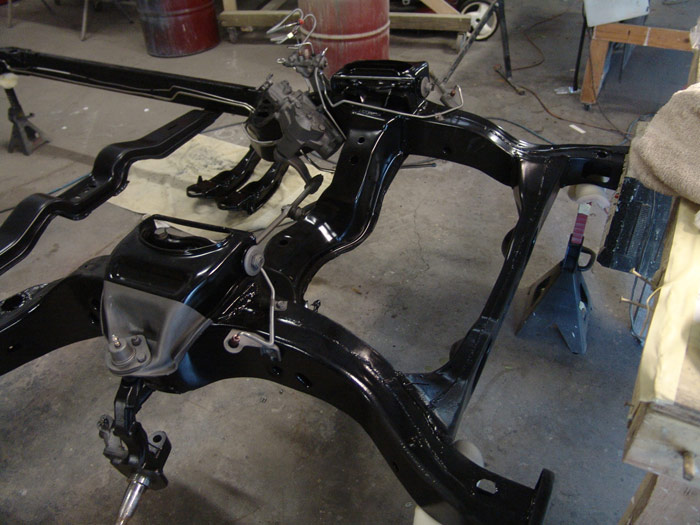 9- 29 Started putting on the control arms, the steering linkage and the brake lines

Sunday -9-29-2013 My niece wanted to help. So I had her disassemble the Ford 9″