Before Images (added 11/9/13) | July 2013 Updates | August Updates | September Updates | October Updates | November Updates December Updates |2014 Updates January | February | March  | April | May | June | July | August | September | October | November | December | January 2015 / 2015-2016
My Car/Truck Videos | New parts bought | Knitted vinyl seat material Cam specs – custom grind (spec by Randy 460 forum – grind by Lunati  272/282@.006″ – 225/233@.050″ – 136/143@.200″ – .320″/.312″ lobe lift, (.576″/.562″ with 1.8/1 ratio rocker arms), 109 separation; 107 intake centerline. 

All the links below include pics and info that shows work that was done during that particular month 9-2-2015 Article written by Chuck Green – Featured on the StreetLegalTV Online Magazine website.
Scott Farrell's 72 Mercury Montego GT "Forgotten American Muscle"
1972 Montego GT 429 – May 2014 Updates
received my seats back from the upholsterer.
The seat covers are from Dearborn. I had the upholsterer cut out the imitation comfortweave (knitted vinyl) and install the true comfortweave.
It took 6 months, but I finally found some of the real deal comfortweave. I had enough to do all seats except the back of the rear seat.
We used the original material from the original cover sewn into the new cover.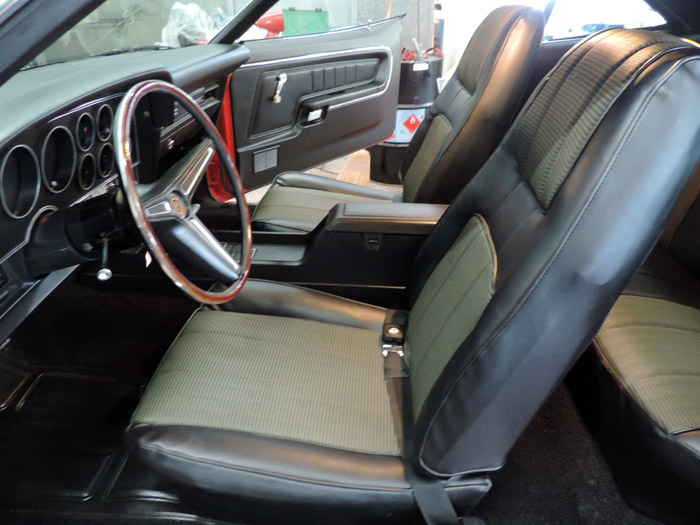 Installed – the interior looks and smells new!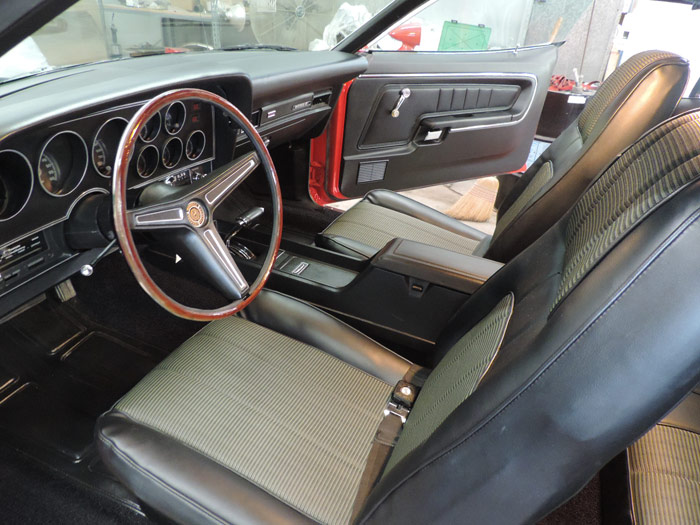 See any Montego parts that interest you, please click on the thumbnail to purchase or contact seller
[xyz-ips snippet="1972-Mercury-Montego-GT"]
5/14
Ordered my 521 stroker kit. Info on the engine build here.