December 2010
See monthly update links above.

Installing new inner and outer rockers along with kick panels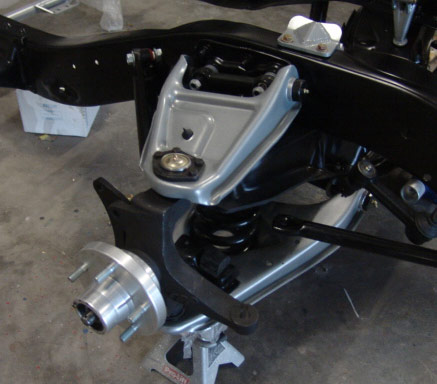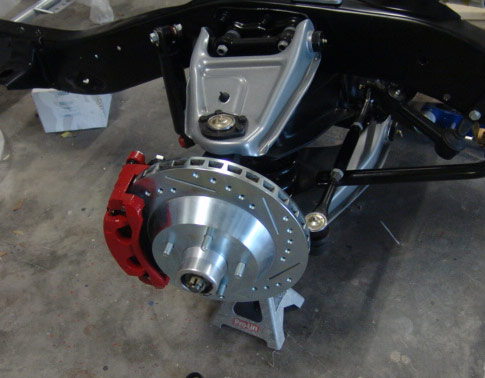 December 20th – New crossmember, new fuel tank (90 ohm gauge)
Pics taken the day after I received the motor – December 30, 2010
You can see pics of the motor the day I got it here (December 29,2010)
In the meantime, still doing a ton of work to the cab. Figure it will be ready to paint within a month or so.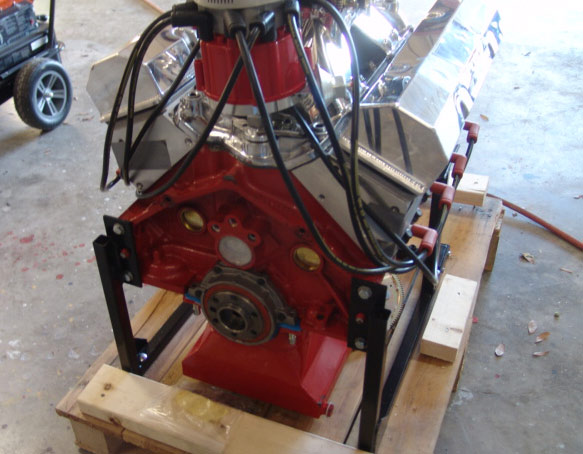 From this point on until I have it bolted in the frame, I did myself (a little nerve racking…but…been there, done that.
Filled the torque converter with fluid before installing. Started at about 4PM, and had it installed by 4:50.
White Racing Engines sent me a CD of the dyno of the motor.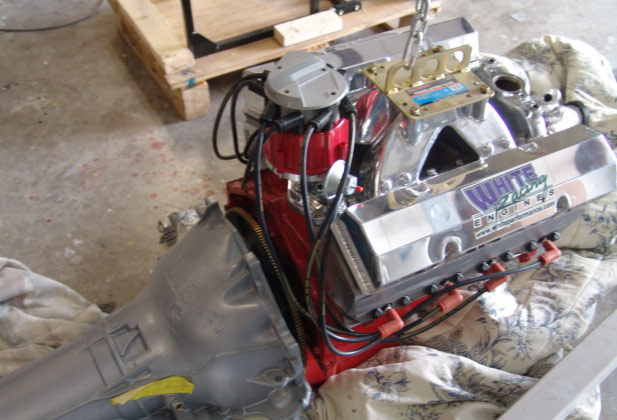 Got the carb back on – Quick Fuel 750 – Also bolted on the mini-starter along with the oil filter.
Converter bolted to the flexplate.